We'll start with bass first: let's go 3D!
Next, we're going for quantity:
So now, we can go for positional weirdness (now I am going to see if I can also put together a 'guitar bridge too far' posting)
Double-neck uniqueness doesn't necessitate standard pickups
Shape-creativity at work here:
Back to bass:
There seems to be a button thing going on here:
Staggering!
Art Deco
Eleven, anyone? A pickup, but not as we know it.
Slip-slidey things:
Colourful, man.
Fender themselves made this:
There's a certain 'look' that they seem to be going for here:
Fancy!
Fiendish?
One string:
Even acoustics cannot escape pickup inventiveness
For some reason, basses can bring out creativity in pickup shape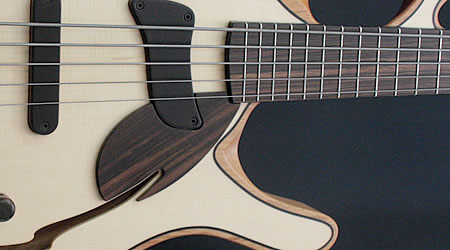 Higgledy-piggledy:
Technological-looking: